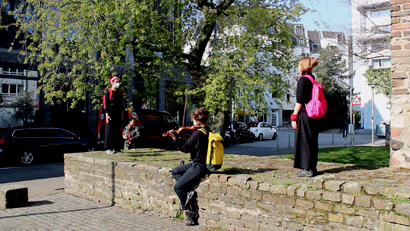 BALANCE - Teil I, Orte
https://vimeo.com/541233029
Performance im Museum / u.a. innerhalb der Ausstellung RESIST !
https://rautenstrauch-joest-museum.de/Sonderausstellungen
23. Juni, 16.00 Uhr 24. Juni, 17.00Uhr (!)
Rautenstrauch-Joest Museum, Kulturen der Welt, Köln
Migration und aktuelle und historische Einflüsse auf die Umgebung : mit dem Angebot archäologischer Sammlungen und zeitgeschichtlichen Äusserungen im öffentlichen Raum lässt sich Geschichte in Köln direkt erleben und Gegenwart erinnern.
Ankommen - angekommen sein - was wird vorgefunden - was wird mitgebracht - was ist? BALANCE ist ein Spiel mit Gewichten. BALANCE ist ein Spiel mit Ausgleich. BALANCE - das sind du und ich, wir, ihr, sie. BALANCE in einer Pandemie und im Miteinander verschiedener Kulturen - wie kommen wir in die BALANCE und wie können wir sie halten?
Eine kleine, heterogene Gruppe aus Performern, Musikern und motivierten Laien macht den Versuch mit Gleichgewichtsübungen - und zeigt sich: im öffentlichen Raum und im Museum.
Mit: Ségolène de Beaufond (Violine), Katharina Maister (Tanz), Susanne Helmes (Aktion), Payam Almasi, ShaHin Esfahani, Reza Saranjam und anderen.
In Kooperation mit dem Rautenstrauch-Joest Museum, Kulturen der Welt, Köln.
...in the tube...coming up ! Digital interactive Transformation of the Performance
EL MEDIODÍA SE ANIDA A TU TÍMPANO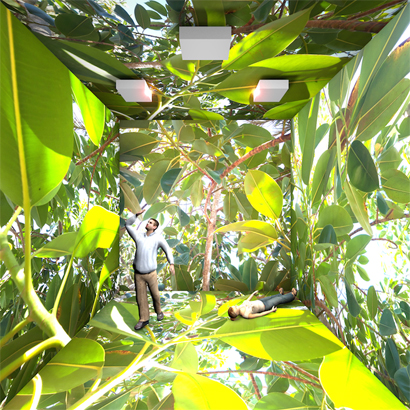 Simulation: Jiha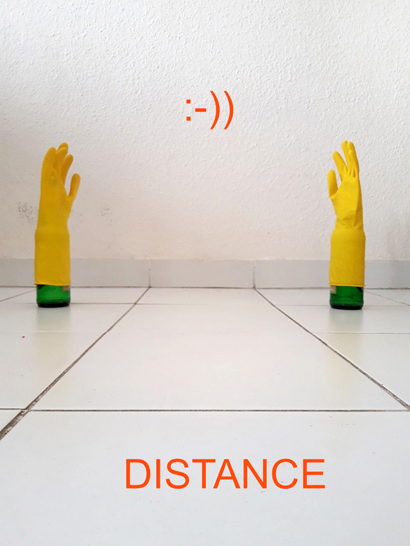 Seit dem Corona-Lockdown regelmäßig Freitags 13 Uhr
POSTMENSTRUAL-LOVE-AFFAIR
Performance auf Distanz
In Parklandschaften und an öffentlichen Orten Kölns und Umgebung.
POSTMENSTRUAL LOVE AFFAIR ist ein Zusammenschluss unterschiedlicher Künstler*innen mit dem Fokus auf interdisziplinärer Aktion:
Bewegung, Musik / Stimme, ortspezifischer Installation.
Gerno Bogumil, Susanne Helmes, Irmgard Himstedt, Paul Hubweber, Britta Lieberknecht, Katharina Maister.
Die Performances werden ohne Ankündigung durchgeführt.
WHILE WAITING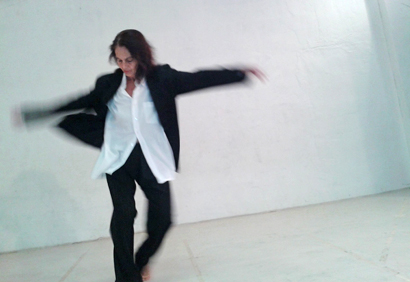 ...schlingernd im Karussell der Möglichkeiten...
***
Repertoire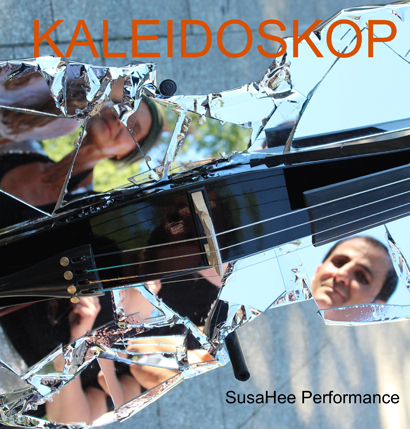 KALEIDOSKOP
Wie lässt sich in einer facettenreichen und zerstückelten Gesellschaft Raum schaffen - für Gemeinsamkeit bei individueller Freiheit? Der Blick durch das Kaleidoskop als ein Spiel mit Visionen...
KALEIDOSKOP wird erarbeitet von einem offenen Kollektiv, das aus professionellen Tänzern / Musikern / Performern und motivierten Laien unterschiedlicher Herkunft besteht.
Sie haben sich kennengelernt bei der letzten Folge der Trilogie SCHIRMGESPRÄCHE. Geschichten am Puls der Wünsche - gesprochen, gesungen, getanzt.
Mit: Payam Almasi, Chiara Battaglia, Aya Hamzeh, Susanne Helmes (Choreografie/Aktion), Jamal Jairideiah, Yana Novotorova (Choreografie/Tanz), Reza Saranjam, Beate Wolff (Cello) und anderen.
Interkulturelle Vermittlung: Jabbar Abdullah
P&Ö Arbeit: Ellen Brombach
Konzept: Susanne Helmes
work-in-progress und Variationen:
Verschiedene Orte in der Stadt, Frühjahr/Sommer 2019
Ortsspezifische Performance
3. und 4. Juli 2019
Rautenstrauch-Joest Museum, Kulturen der Welt, Köln
Bühnenvorstellungen: 26./27/28 Juli, 2019,
Alte Feuerwache, Köln
Weitere Vorstellungen: 29.2 / 1.3. 2020
Kulturbunker Mülheim, Köln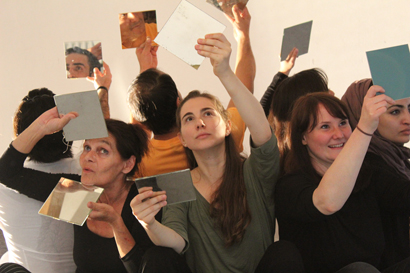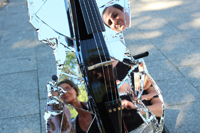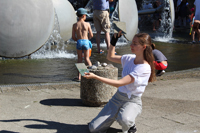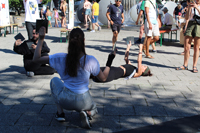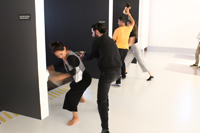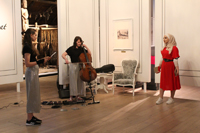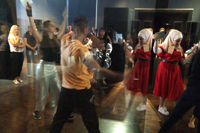 Gefördert durch: NRW Landesbüro Freie Darstellende Künste, NRW Kultursekretariat Wuppertal, Ministerium für Kultur und Wissenschaft des Landes NRW, und Kooperation: Alte Feuerwache Köln, Rautenstrauch-Joest Museum & Kulturen der Welt.

***
Mongolian Shortcut for a "Sustainable Choreography" June 01-08 2018
A few days of training and work with talented, open minded and curious dancers from Mongolia leads into a performance experiment in the steppe that gives initial stages to do more...
The image of the empty space is present as soon as you leave the center of the city - the trip goes over slightly undulating terrain, where you can already imagine the great expanses of the country.
It is a country where tradition and culture are based in rural area... where the earth almost touches the sky...where the necessary is just enough.
It should be possible to shift the essence of the country and its people - the countryside with its great expanses, the emptiness and the peoples tradition of environmental sustainability into modern contemporary life.
Contemporary Dance and Performance Art can do its part - and serve as a think tank on responsibility where ideas, necessities, opportunities and risks of the future can be discussed openly.
I am invited in order to support their research on contemporary choreography within the framework of a dance development program, that is part of the preparations of Sand Movement, International Contemporary Dance Festival in Ulaanbataar, Mongolia in 2019.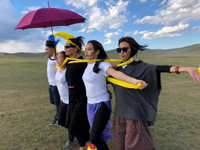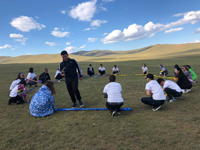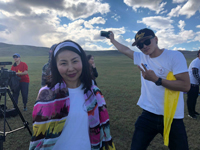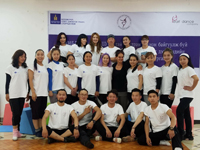 ***